When we moved to Montana almost 10 years ago, I finally felt like I had come home. I have hiked over 400 miles in Glacier National Park and explore NW Montana, falling more in love with every trek.
The past few years Glacier National Park has continued to break tourist records, and last year we saw over 3 million people enter the gates of Glacier.

With so many people excited to see "The Crown of the Continent", and so much information floating around, it helps to have a local's perspective on the best of everything. From lodging, eateries, hikes and activities, an insider's guide of the best of the best, catered specifically to you is invaluable.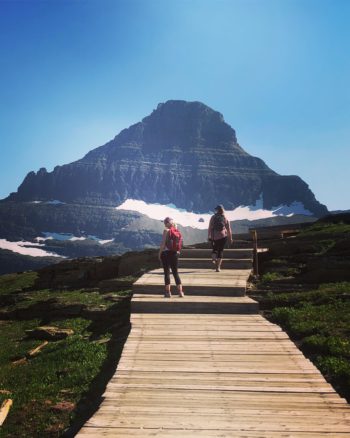 Glacier Travel Planning Pricing
Trip itineraries for Glacier and surrounding areas: $75
We can Skype or chat on the phone about your interest and what you hope to see and do on your Montana adventure.
With that information I will provide a personalized itinerary that will make your visit a much more enjoyable experience.

Hiking Companion
West Glacier $225
East Side $300
In the summer I spend most of my time hiking in Glacier. I am not a certified guide, but I would love to accompany you on your hike and share some of my favorite trails. I have studied the history, wildlife, and plants in this area and love sharing my passion for the outdoors with others.

I am also a lifestyle and family photographer and would love to help you document your Montana Dream Vacation! To see some of my work check out @Trail_mama_ on IG, or my family shoots under the photography tab.
[instagram-feed]

1 hour sessions are $175 and include 10 edited digital photos.
Hiking companion photos $75 for first 10 edited digital photos and each additional edited photo will be $4 each. (This is in addition to the hiking companion price.)
---
IMPORTANT: It is important to remember that Glacier National Park is still Wild and has many dangerous elements. Unfortunately the popularity and beauty of this place sometimes misleads people into believing it is an amusement park or zoo.

You are responsible for your own safety and are expected to follow all signs, warnings, and instructions from park officials and authorities.