Homemade Foaming Hand Soap! What better way to thank your child's teacher for dealing with a gaggle of germ loving kiddos! I volunteer once a week at my daughter's school and come home after a only half a day, immediately throwing all my clothes in the laundry and jump in the shower. So many little sticky hands and open mouth coughs in my face. I absolutely love kids, but my germaphobe brain and my mommy cuddling heart are constantly at odds.
Alas, it is December! I have always loved Christmas. Of course, as a little kid my excitement stemmed more from the anticipation of presents, but I still knew and loved the story of Baby Jesus and its significance this time of year. As I got older Christmas took on a much more beautiful meaning. The advent calendar was no longer a countdown to Christmas morning presents, but a countdown to the celebration of Christ's Arrival (advent: the arrival of a notable person, or event.)
How awesome that this time of year we are given an opportunity to put our faith and the greatest gift to mankind on the forefront of everyone's minds on an international scale. I cannot imagine wasting such an amazing opportunity to shine a light on our Savior.
This is such a wonderful time to instill in our children a passion for service and giving. I LOVE giving gifts. I know everyone says it, some sincere and some not so much, but it really is the thought….(and follow through) that counts. The gesture of a gift is so much more meaningful than the gift itself. Like most moms I value the little handmade gifts my children make, because I know they were thinking of me and were excited to show me how they felt by using their skills and means to do so.
This is also why I love HOMEMADE gifts. At this point in my life, I have accumulated a lot of "stuff". I do not like clutter and relatively speaking, I have much less stuff than most. Partly because we can't afford a lot, but mostly because "stuff" stresses me out. I don't really need anymore stuff. Well, I could use some new Tupperware since I only have lids remaining from the set I was given 10 years ago, but other than that I'm good. I'm a minimalist by nature not because of the recent trend. I do not want a tiny house, but I do want a tidy house and for that to be achieved I need less junk.
With this in mind, I assume there are others like me and when it's time to give a gift, I want to give something I would love to receive. Keeping in mind practical and functional with a little color for fun, I decided to make Homemade Foaming Hand Soap for Teacher's Gifts this year. I had a friend do this for me a few years ago and I absolutely loved it. In fact, it led me to exclusively making our soap. Super easy and a great money saver.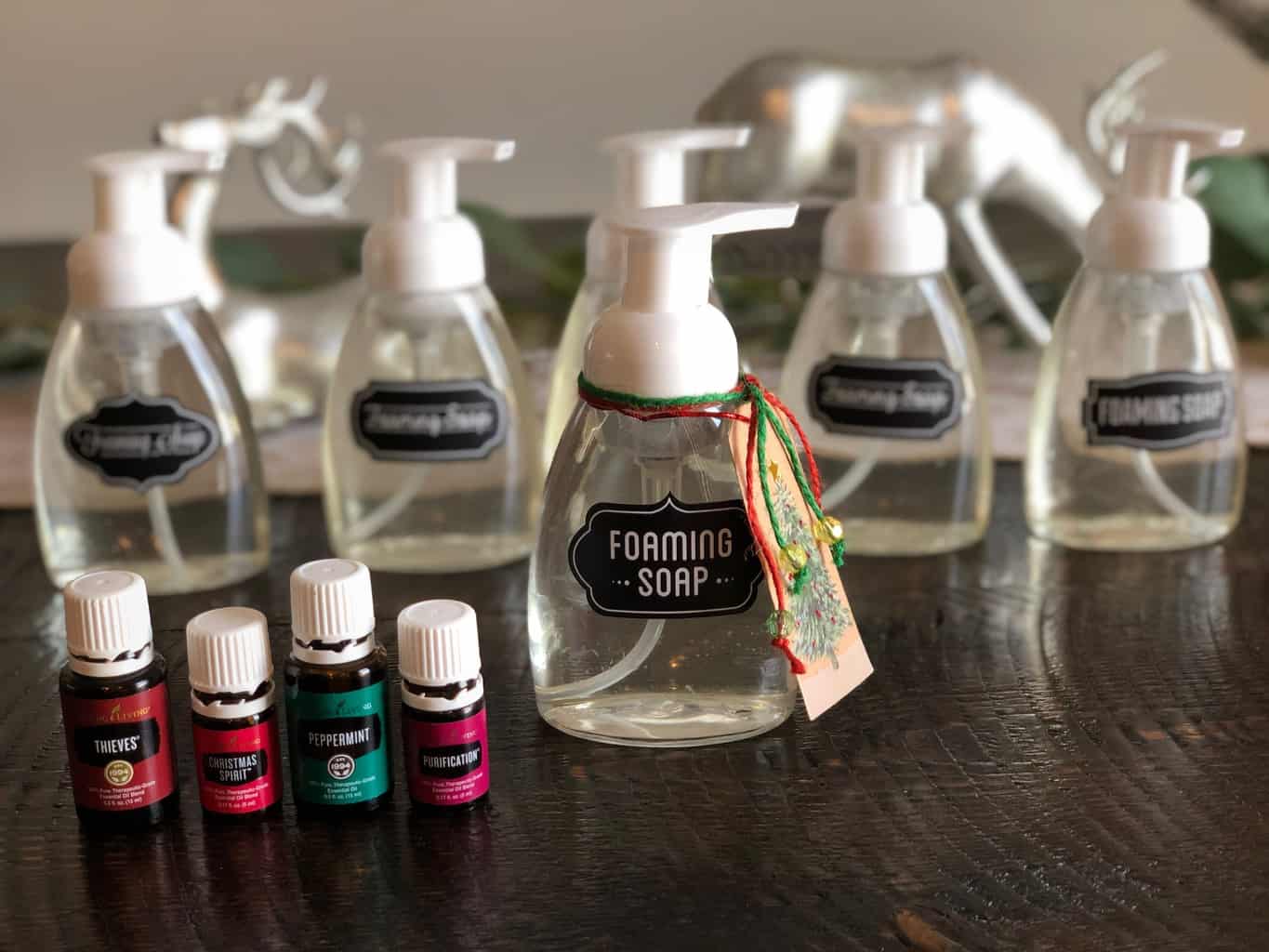 There are a lot of recipes out there but this is what I have found works best for us.
Homemade Foaming Handsoap

2 Tbs Castile Soap
1 tps fractionated coconut oil (optional)
8-10 drops of your favorite Essential Oil ( I use Young Living )
-I love adding Theives for its natural disinfecting properties and I love the smell
– Lavender and Purification
– Peppermint and Theives
– Orange and Cinnamon Bark
– Christmas Spirit and Citrus
Fill the rest of soap dispenser with water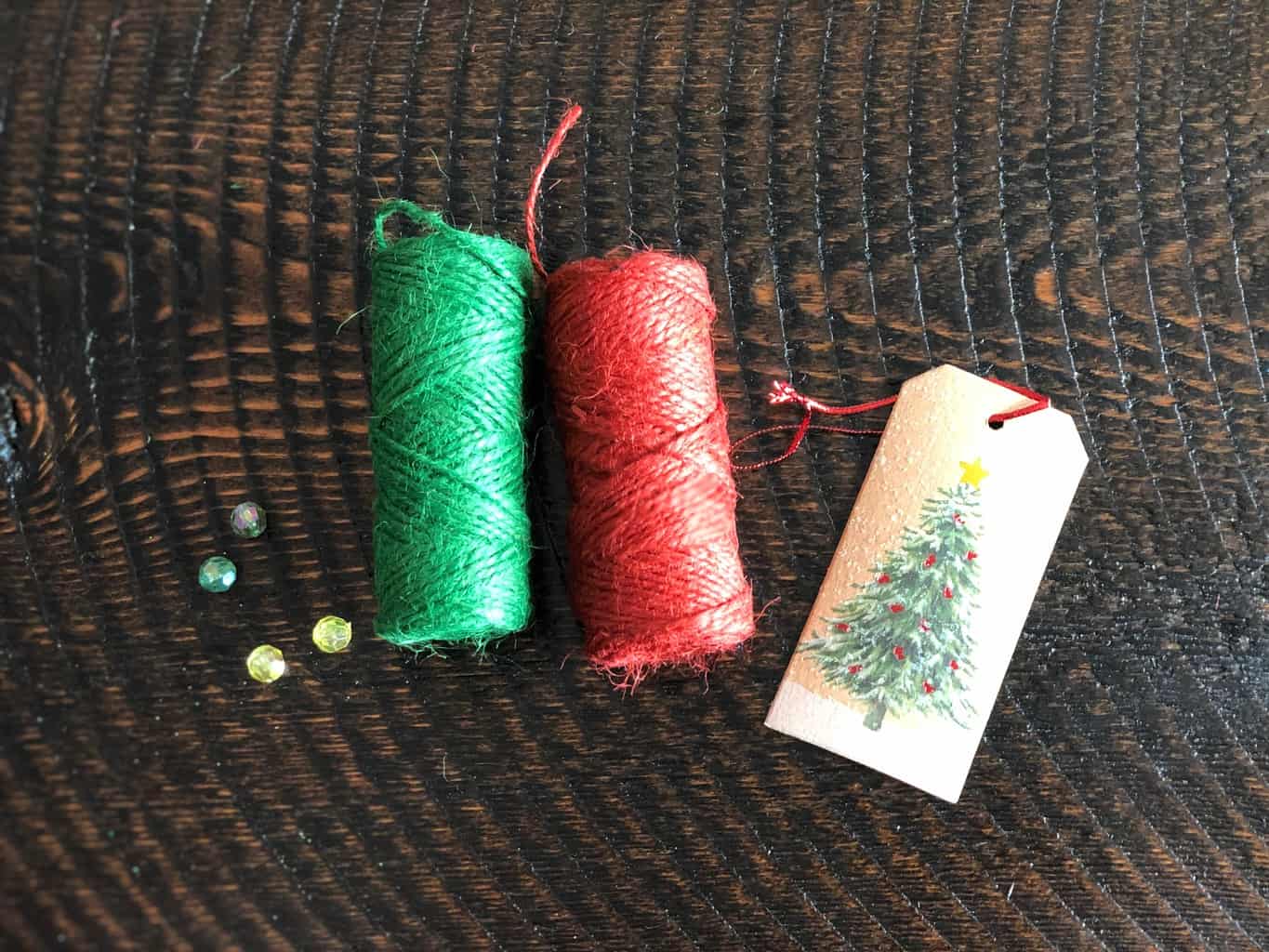 I ordered the foaming soap dispensers from Amazon. And they came with super cute "Foaming Soap" labels. Picked up a few Christmas Tree tags from Hobby Lobby on a 50% off day. Dollar Store twine and beads, and Voila! All done! Merry Christmas Teachers (and our sweet School Secretary who never judges me when we roll in 15 minutes late and I look like a sleepy troll).